About Us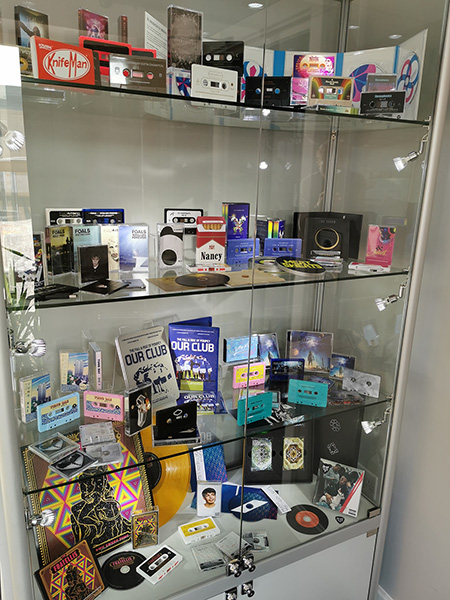 Band CDs are part of Wizbit and help provide low to medium volume disc,  cassette and MiniDisc production to music industry customers mainly in the UK, but also to over 200 different countries overseas. We have the largest range of vinyl CD colours anywhere in the world, are the only MiniDisc duplication company that we are aware of and also have one of the largest ranges of cassette shell colours with over 50 different colours available, plus a unique type of on-body tape printing that allows full coverage printing, partial white base layers and even spot gloss effects.
We have previously produced discs and cassettes for clients that include the world's three largest music labels in Universal Music, Sony Music and Warner Music in addition to EMI Music Publishing, Virgin, Bella Union, Red Bull, Nissan, Unilever, McLaren, HSBC and the BBC World Service. In the past 18 months we have worked on releases for Coldplay, Ed Sheeran, Muse, Gorillaz, Arctic Monkeys, Franz Ferdinand, Pale Waves, The Cult, Sam Fender, Mark Ronson, Stereophonics and the Fratellis.
We specialise in low to medium volume, environmentally-friendly, quick turnaround projects and can also assist customers with producing the artwork for the discs as well if required. We also produce wedding favour and wedding invitation CDs through our www.weddingcds.co.uk site.
The journey of a cassette tape during manufacture
Footage taken and produced by the very talented folk at https://mescaline.co/
Where we work
We work in a custom-designed facility built in 2019 in Lee-on-the-Solent in Hampshire.
We look forward to helping you with your next project!