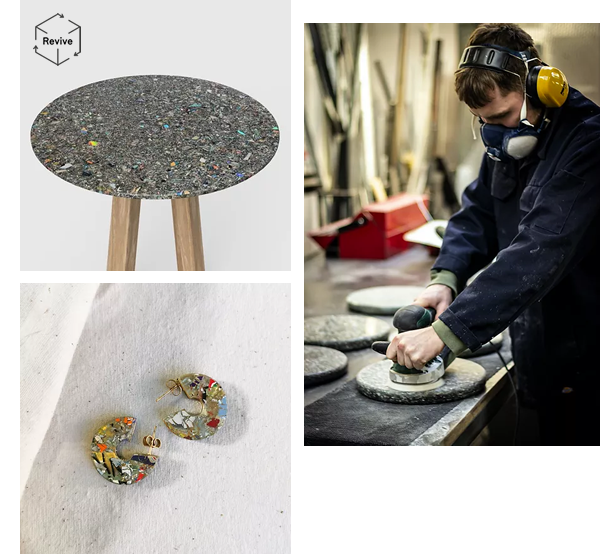 Do you recycle CDs and DVDs?
If you have any unwanted CDs, we recommend donating them to Revive Innovations.
Revive Innovations are a small sustainable design start-up based in Bristol that take unwanted/waste CDs and convert them into a unique material RE-CD (made from 100% waste CDs). Take a look at a selection of the awesome items that they make…
To arrange a donation please visit: www.reviveinnovations.design/connect
Alternatively…
As an alternative recycling company for your old album CDs, DVD films and computer games, you can earn money by recycling them at musicmagpie.co.uk where you enter the bar code of the album, DVD or games and they will then let you know how much they will pay you for it, plus they will also pay for the delivery costs.
Packaging
Wizbit also recycle packaging materials and boxes wherever possible, and use Flo-pak BIO 8, a free flowing bio degradable cushioning material that looks like a white foam version of cheesy Wotsits.